True Wireless earphones + Speaker

To go with your earphones
A mini speaker that matches the color of your earphones. Share your musique with people.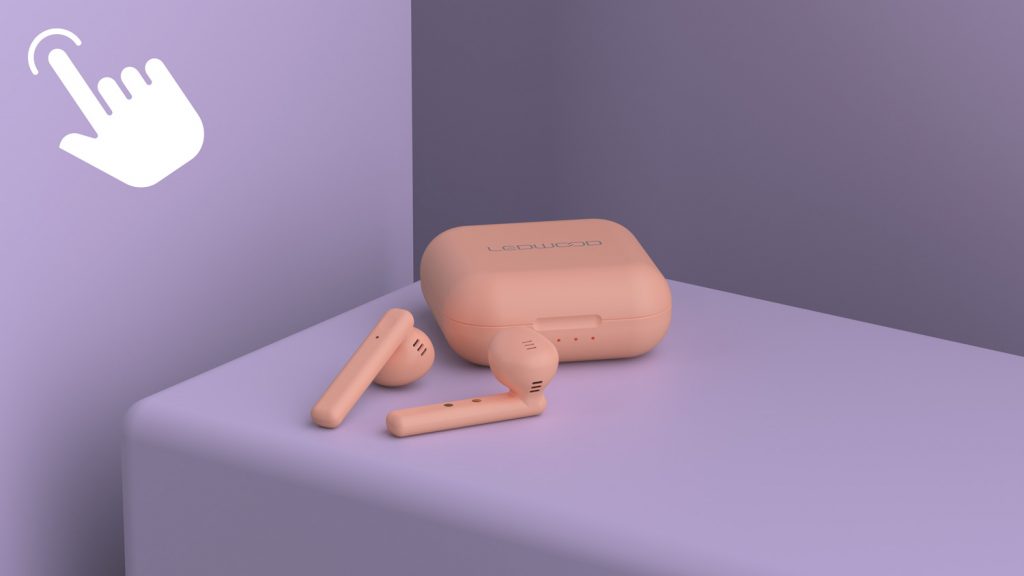 HUBLLE is equipped with a sensitive touch. Convenient and comfortable, this allows you to answer calls and control the music with a simple touch of your finger on your earphones.
HUBBLE is offered with a 12 hours autonomy with the charging box. The continuous listening time is 3 hours : you just have to recharge your earphones in their case and you will be back for 3 hours of music or conversation.
Wireless transmission – Bluetooth 5.0
Voice control
Sensitive touch
Max power : 5mW (per earphones)
Range : 10 meters
More than 12h autonomy with the charging case
Listening autonomy : 3h at 50% volume
Charging time : 1h
Pure cobalt battery (earphones and charging case)
Charging type : USB Type C
Speaker : 
Battery type : Lithium Polymer
Battery capacity : 3,7V / 150mAh
Power : 2 Watt RMS
Port : Micro USB
2 x earphones
1 x charging case
1 x USB to Micro USB cable
1 x USB to USB Type C adaptor
1 x user manual
1 x speaker